muskityr_frontpage_slider
The MuSkITYR (MusculoSkeletal Interdisciplinary Translational Young Researchers) are a community organized by young scientists, supporting the next generation of musculoskeletal researchers. We are open to anyone interested in musculoskeletal research: students, doctoral candidates, postdocs. Established scientists are welcome to take part via a sponsoring membership. We promote networking among young scientists and support interdisciplinarity and translation in musculoskeletal research.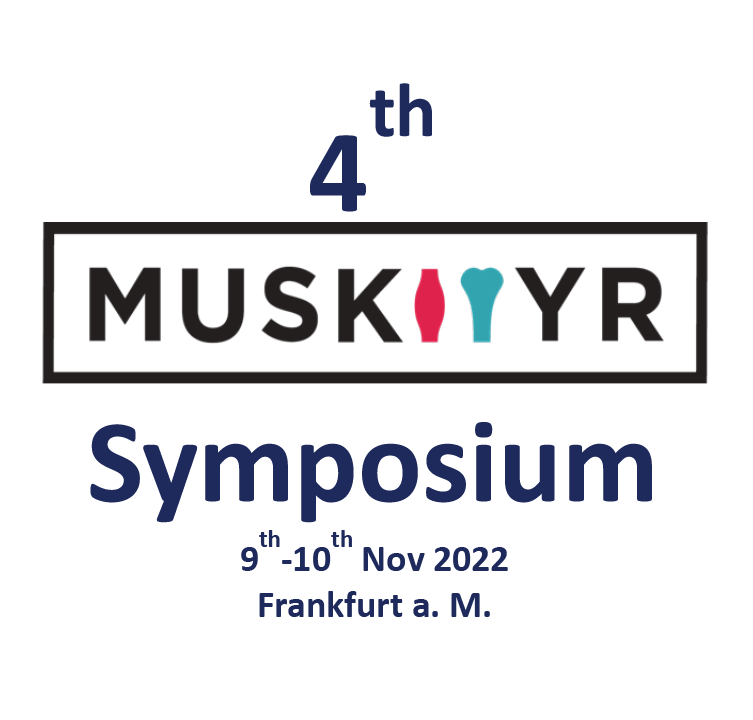 On November 9-10, 2022 we hosted our fourth MuSkITYR Symposium in Frankfurt/Main.
Richard Stange from the University Hospital Muenster, Hanna Taipaleenmaeki from the Ludwig Maximilian University of Munich and Cesar Libanati from UCB Pharma gave keynote lectures. There were, as always, also mentoring sessions and ample opportunities for networking.
We are looking forward to meeting you at our next symposium in 2023!
Become a part of our network!
Kindly supported by AMGEN.

Kindly supported by UCB Pharma.
Kindly supported by Promega.
Kindly supported by PELO Biotech.